About Us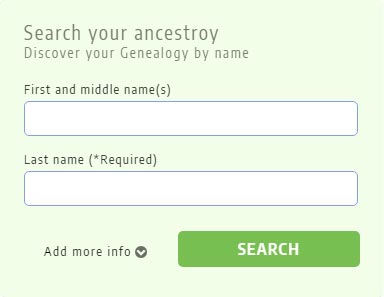 Searchmypast is not merely a data-site but a movement by genealogy aficionados who collected and shared records related to fascinating past. The movement received a massive momentum with more and more people taking interest in looking at their own family history hitherto unknown. This propelled us to create a Premier Service to cater your needs.
When most of the website pages and features are available free, we are offering you best of search results in AD-Free browsing through most efficient search engine. Our premier service will keep feeding you with additional records, our latest researches and new findings.
Searchmypast makes billions of original historical documents available to your search palette, to allow our premier members to explore a collection of over eight billion records, historic photographs, death, birth and marriage records to find your ancestors and trace your family history from the cool comfort f your own home worldwide.
Searchmypast deals with entire gamut of genealogy records published by researchers, generated by government agencies, commercial companies, churches, birth, marriage and death registration offices. Though the most of it is available for free to every Searchmypast-member, the premier service is designed to serve your needs only. You will never be charged without your authorization.

Quick look: