You can cancel your subscription from the My Membership/MyArea page on Searchmypast.


STEP 1
Click your name or username in the top-right corner and select Your Account.
STEP 2
Put your mouse on your account name on the top red bar and click on [MYAREA] link. Or on MY TOOLS Box click on the [My Membership] link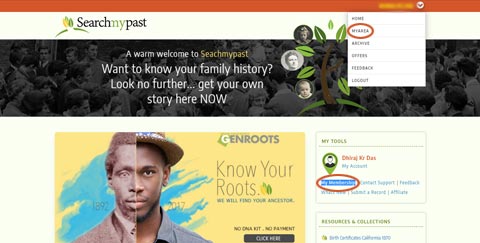 STEP 3
In the OPTIONS Box in My Account, click Cancel subscription.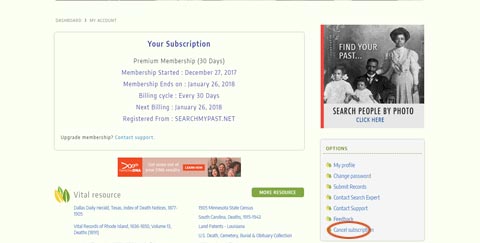 STEP 4
Scroll down, select an option, and tell us why you're thinking of leaving. Put your comment in the comment box and click on the continue button.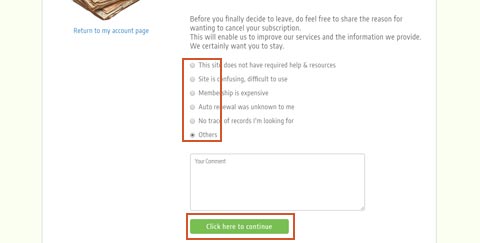 STEP 5
In this confirmation page read the details carefully & click on button for complete your cancellation process.